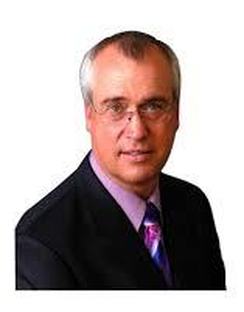 Dennis Cramer
International Prophetic and Teaching Ministry
Founder of Dennis Cramer Ministries

To whom it may concern:

It has been my honor to know Pastor -Teacher Mike Webster for twenty plus years. I know him to be a man of proven character, integrity, and honesty.

He is a true gift to the church and would add so much to any church or ministry that would receive him. He is truly multi-dimensional, multi-faceted, multi-talented, and multi-gifted. I personally and professionally endorse him 150%!

On a scale of 1 to 10 Mike is a 12! Amen!


---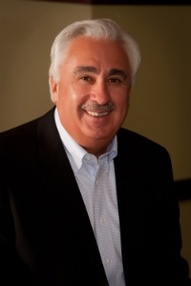 Pastor Mike Servello Sr
Founder Redeemer Church, Utica NY
Founder Compassion Coalition, Utica NY
Vice Chairman Minister's Fellowship International

Pastor Mike Webster with a lifetime of experience ministering to the body of Christ is truly a leader's leader. Pastor Mike has served as lead pastor in multiple churches, as well as trained students as a professor and academic dean at Elim Bible Institute. He has traveled the world training and equipping leaders in conferences, seminars and one-on-one coaching. All these experiences combined, spanning decades, have shaped him into the unique leader he is. I know he would be a blessing to any ministry or local church.


---

Equipping Ministries:
Training
Coaching
Prophetic Ministry
Preaching
Teaching
Resources
Care
Some Highlights:
Founder and Director of Spirit and Word Ministries

Founder and President of LifeCoach Communications, Inc.

President Emeritus of Elim Bible Institute in Lima, NY
Teaching Pastor and Director of Redeemer School of Ministry in Utica, NY
Faculty Memeber of Nation to Nation Christian University

Certified Coach for Natural Church Development

Licensed Consultant for the Church Health Survey with the Society for Church Consulting
Completed the Ministry Advantage coaching and training program

Certified Leader for Antioch School of Church Planting and Leadership Development
Doctor of Ministry and Master of Divinity from Trinity Evangelical Divinity School in Deerfield, IL
40 plus years of ordained ministry
Member of Ministers Fellowship International since 1997

Some Previous Ministry Experiences Include:
Lead Pastor of Believers' Chapel in Cicero, NY

Founder and Director of Believers' School of Ministry in Cicero, NY

Teaching Master of Divinity courses at the Centre for Graduate Studies in Colombo, Sri Lanka

Teaching courses at Warsaw Theological Seminary in Warsaw, Poland

Teaching at Antioch Bible College and the School of World Missions in Morelia, Mexico
Listed in Marquis Who's Who in the World, in Education, and in Religion

Ministering in churches, conferences, workshops, retreats, and seminars throughout the world
Family Life - The Best:
Married to Donna for 47 years, and still in love

Mike and Donna have a son Andy who with his wife Autumn live in China

Mike and Donna have a daughter Bethany who with her husband Doug live in Minnesota

Mike and Donna have five grandsons whom they enjoy immensely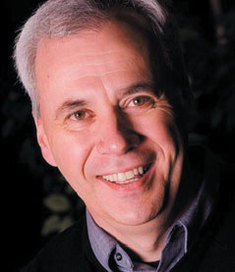 Mike Cavanaugh
President of Elim Bible Institute
Vice President of Elim Fellowship
International Inspirational Minstry

Dr. Michael Webster is that remarkable combination of intellectual brilliance and prophetic anointing. His teaching touches the mind and the heart. His insights are the fruit of a life time of academic pursuit combined with revelation that only comes from the Holy Spirit's illumination.





---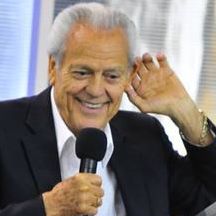 Dick Iverson
Founder, Ministers Fellowship International
Pastor Emeritus, City Bible Church

Mike Webster is a gifted pastor and teacher in the body of Christ. His ministry longevity and experience uniquely qualify him to bless the local church as well as train and equip leaders. It is an honor to endorse his ministry.


---


Use the Contact Tab to connect.