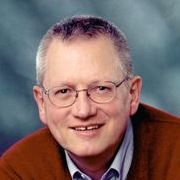 Praise God for good news from Sri Lanka!
On Thursday there was a snap election for President. Usually this is a violent process. The fellow that has been President had empowered himself and his brothers to run the country with a heavy hand.

Here is some feedback from a friend there:


"This is to update about the election held yesterday. Results were given today and elected a new president. God has answered our prayers and helped to have a peaceful election. There was no any serious pre election violence.
This evening our new president given oaths and request people to be calm and peaceful. Also he advised the police and the army to help maintaining peace and to keep the law in order. Therefore, so far there are no post election violent been reported.
If existing president would have been elected things would have been different. God has taken control of our country situation. That happened because your prayers on our behalf. Could you please continue to pray that this peace will remain for next few days and weeks.
So we are so grateful...."
This is an amazing outcome. Check the news at:
http://www.bbc.com/news/world/asia/
The Bible says that the heart of the king is in the hand of the Lord. We are seeing that today.