Merry Christmas
from Mike and Donna Webster


One year ago we had eleven of us here, this is how we looked: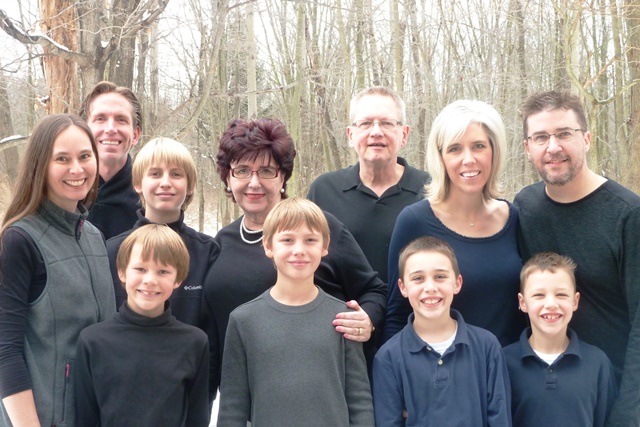 Now our son, Andy, and his family are back home in China and our daughter, Bethany, and her family are back home in Minnesota. We miss our five grandsons this year!
We are blessed in so many ways. This season stirs memories and gratitude in our hearts.
For fun Donna grows in expressing art and beauty and Mike tries to play the piano.
As a
gift
of encouragement, here is a link to a brief video we did on releasing faith for 2015.
Faith for 2015
Just click on the link - and - Enjoy it!!
Now we have a new assignment from the Lord. We are full time with Spirit and Word Ministries /
LifeCoach Communications, Inc. This is a non profit ministry that we started in 2003 and are now
taking to the next level. We will be traveling to minister, doing missions trips, coaching leaders,
consulting with churches, and creating training resources to energize ministry. You can learn more
at:
Spirit-Word.com
We plan to be in Finland, Poland, Sri Lanka, and India in 2015. We are booking other ministry now.
If you know of folks who might benefit from our ministries, please pass our information along.
Let's expect great days ahead. Let's trust the Lord for all the future and hope He has for us all!
We want to stay in touch with you so please connect with us.
Wishing you the Presence of the Lord this season and throughout 2015.
Love,
Mike and Donna
Releasing Fresh Faith for 2015 Video
Email Us
Spirit and Word Ministries